August 28, 2013 in NEWS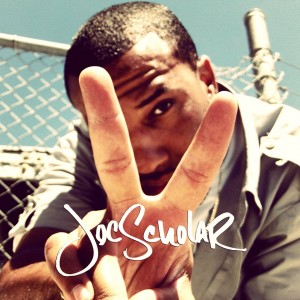 THA GIM.. NOW KNOWN AS: JOC SCHOLAR
I'm writing this blog to officially announce and elaborate on the recent name change that most on my social media sites are now aware of.
WHY JOC SCHOLAR?
Those who have known me personally know that my government name is Jacques, and "Joc" is how it is sounded out. Those close to me also know my deep study and love of scripture and the history surrounding it, which is where the "scholar" comes in. It's not anything deeper than that. Joc Scholar is just a name that sounded dope to me, where I could at least use my real first name.
WHY THE CHANGE?
There are many factors that led to the name change, but I will just give you the practical ones to make it simple for this blog.
Basic Reason: I announced the name Joc Scholar at the beginning of 2013 as part of a group project I was planning with my longtime producer collaborator Centric, called Grand Opus. Though we have yet to officially start that project I ended up liking the name more and more and ended up wanting to go by Joc Scholar not only for that project but as a solo artist as well.
Professional Reason: From a professional/ marketing stand point there have been some practical aspects about the name THA G.I.M. that I've grown to have a problem with.
The long explanation needed every time I say it, ie.: "My name is THA G.I.M., pronounced The Jim, which is an acronym for The God In Me".
The butchering of it by media, promoters and casual fans when spelled as "Gim" and pronounced with a strong G, like "Get".
Myself not having an official way to punctuate it, using the variations THA GIM, THA G.I.M., Tha GIM and Tha G.I.M. throughout the years.
Lastly, when Mary Mary made the biggest hit of their career with "God In Me" it took a term unique to myself and made it a sort of pop culture term associated at large with Mary Mary and their hit song. In hip hop, when something gets played out you gotta switch it up, and me being the innovator that I am, that's what I'm doing.
Personal Reason: My faith and honor for the LORD is something I hold sacred, and in dealing with the Christian industry I've become disgusted on many levels of the pride, pandering, propaganda and pragmatism that goes on within it, and honestly I feel like an infallible, mere man of mistakes like myself only adds to that with a name like THE GOD IN ME. I've grown increasingly sensitive and reverent as a disciple of Christ to the things of God, and I in no way want to even seem to be exploiting something I hold so sacred. I am merely a God fearing man who aims to serve and honor Him. All I can do is translate that and all the factors of my life, culture and surroundings into Hip Hop form.
WHAT DOES THE CHANGE MEAN?
The name change means that I am starting from ground zero under the name Joc Scholar, and I make Hip Hop music, period. If you can get with that then continue to follow me. I do what I do because I love to do it and I want to continue to impact the culture and inspire the people as God's instrument.
This website will remain up and may also evolve into something more, solely as a brand and ministry blog site, but it will no longer be my professional rap name as a hip hop recording artist going forward. I've always said that THA G.I.M. is not about one person, and that remains.
My first single "Kold Krush" as Joc Scholar is available now as of 8/27/13 on iTunes & Amazon. Follow me on social media from now on at: